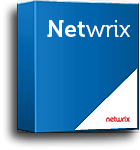 Netwrix Data Classification
Reveal the true value of your data
Why try & buy?
With the help of Netwrix Data Classification you can:
identify sensitive information and reduce its exposure.

derives value from your data to improve decision-making and increase employee productivity.

get rid of unneeded data to reduce storage costs.

respond to legal requests without putting your business on hold.

meet privacy and compliance requirements with less effort and expense.
Product description:
Netwrix Data Classification gives you complete visibility into what content you have, whether it's structured or unstructured data, on premises or in the cloud. It solves your data-related challenges, such as mitigating the risk of data breaches, realizing the full value of your content, increasing employee productivity and passing compliance audits with less effort.
Data Tagging (1st of 3 themes)
What can it do for you?
Increases the effectiveness of your DLP solution.
Description:
Optimizes your data security efforts. Gives highly accurate classification tags to your data loss prevention (DLP) tool and minimize the wasted effort of securing non-sensitive items tagged by mistake.
Data Detection (2nd of 3 themes)
What can it do for you?
It identifies sensitive information and reduce its exposure. It finds sensitive content, such as financial data, medical records and other PII, both on premises and in the cloud. Automatically quarantines critical or sensitive data stored in unsecure locations or accessible by large groups of users to minimize its exposure until you can make a thoughtful remediation decision.
Description:
Prioritization of the security of truly valuable data.

Streamlining quarantine of critical data

Identification and revocation of excessive permissions.

Giving highly accurate classification tags
Data Classification (3rd of 3 themes)
What can it do for you?
Netwrix Data Classification cures your data-related headaches by providing a single panoramic view of your enterprise content. By seeing which data is valuable, you can organize it in a way that promotes productivity and collaboration. By knowing where sensitive or regulated data is, you can reduce the risk of breaches and satisfy security and privacy requirements with less effort and expense. And by locating and getting rid of redundant and obsolete data, you can reduce storage and management costs.
Description:
Netwrix Data Classification classifies data accurately and automates workflows.


Get accurate data classification results
Gain a better understanding of data patterns specific to your organization. With compound term processing and statistical analysis, you'll get more relevant results than by relying on keywords and semantic analysis.
Categorize data in a few clicks
Kick off your discovery in minutes with out-of-the-box rules that identify data protected by GDPR, PCI DSS, HIPAA and other regulations. Create custom rules to find other data that matters to your organization.
Streamline taxonomy management
Create and modify taxonomies in a user-friendly interface. Eliminate the need to purchase professional services whenever you need to develop and maintain taxonomies.


Discover specific pieces of content
Find specific data as part of litigation process and locate all personal data related to an individual to comply with data subject access requests without downtime or having to create new rules.
Automate data-related routines
Embed classification information right into the files to improve the accuracy of your DLP or IRM products and streamline data management tasks, such as retaining, archiving or migrating only specific types of data.
Automatically reduce exposure
Protect sensitive files by automatically moving them to a safe area, removing permissions from global access groups and redacting confidential content from documents.