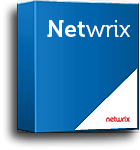 Netwrix Auditor for Oracle Database
Complete visibility into changes and access in Oracle Database
Manufacturer :
Netwrix
Why try & buy?
Audit all Oracle user and DBA activity to maintain your database security and simplify IT compliance. Let's say you've enabled standard or even fine-grained auditing in Oracle Database and have an employee responsible for reviewing your audit trail. How long does it take you to determine who created a new trigger? Or the name of the user who deleted sensitive data from a database? Netwrix Auditor helps you find the answers faster and with a lot less effort.
Product description:
Oracle Database Auditing with Netwrix Auditor. It gets complete visibility into what's going on inside your databases with continuous Oracle Database auditing. Netwrix Auditor for Oracle Database provides deep insight into all changes and access events in this critical system to help you maximize database uptime and detect data security threats faster.
Change Auditing (1st of 1 themes)
What can it do for you?
It gives you complete visibility into what's going on across your Oracle Database environment. Netwrix Auditor for Oracle Database helps you identify threats to your structured data and protect your critical assets by delivering 360-degree visibility into activity across your Oracle Database. Its security analytics enable you to detect and chase down illicit actions before they result in security breaches or database unavailability.
Features:

Insightful server-level change reporting
Catches all critical changes to Oracle configuration by monitoring SQL statements and privileges, and other server components, and delivers the actionable who, what, when and where details and before and after values.
Detailed database-level change monitoring
Keeps you current on any changes made to your database and its content by capturing SQL statement executions, such as INSERT, UPDATE and DELETE, on table properties, triggers or other database objects.

Comprehensive access auditing



Monitors successful and failed attempts to log on to Oracle Database, as well as data access attempts, so you can fully audit sessions of all users and quickly spot inappropriate or malicious activity around your data.
Alerts on threat patterns
Empowers you to quickly respond to critical database changes by notifying you about activity that requires immediate attention, such as system privilege changes and column deletions.
Actionable Oracle audit reports and dashboards
Automates database monitoring and helps you audit user activity efficiently by augmenting Oracle audit logs and providing comprehensive predefined reports and dashboards with filtering, sorting and exporting capabilities.
Interactive Search
Enables you to quickly sort through the Oracle audit trail and fine-tune your search criteria until you find the root cause of an issue or the answer to a specific question from an auditor. Save your searches as custom reports and have them delivered to you on schedule.