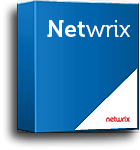 Netwrix Auditor for Azure AD
Complete visibility into what's happening in Microsoft Azure Active Directory
Manufacturer :
Netwrix
Infrastructure: Active Directory
Why try & buy?
Because Azure AD is at the heart of your hybrid cloud operations, it is essential to protect it against improper configuration changes. To secure your data and protect business operations, you need deep insight into everything happening in your Microsoft cloud Active Directory. Netwrix Auditor for Azure AD enhances Azure AD security and helps you ensure business continuity by enabling complete visibility into cloud AD changes and user sign-in activity.
Product description:
Netwrix Auditor for Azure AD maximizes visibility into user actions in your cloud-based Active Directory, enabling you to quickly detect and investigate incidents that threaten your security or business continuity. This application tracks and reports on security and configuration changes, and enables Azure AD access control by reporting on both successful and failed sign-ins to your cloud directory service.
Change Auditing (1st of 1 themes)
What can it do for you?
Hardening Azure AD Security.
Features:
Valuable insights about user actions
Helps you stay informed about user actions in your Azure AD tenant by delivering important details, such as what exactly changed, who made each change, where each change originated and when it happened, in easy-to-read format.


Advanced reporting capabilities
Simplifies Azure AD security reporting with thoughtfully laid-out scheduled and on-demand audit reports and overview dashboards that offer useful filtering, sorting and exporting options.


Audit trail investigation with Interactive Search
Enables security investigations by simplifying audit trail searches; simply provide your specific search criteria and quickly find the exact piece of information you need.


Azure AD security and compliance reporting
Enables you to pass your IT security audit checks with much less effort by offering out-of-the-box compliance reports mapped to the requirements of FISMA/NIST800-53, HIPAA, ISO/IEC 27001, PCI DSS, SOX and other regulations.


Tracking of all sign-in attempts
Facilitates Azure AD access control for security and compliance by tracking and reporting on user sign-in attempts, both successful and failed, in your cloud Active Directory.