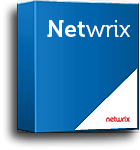 Netwrix Auditor for Office 365
Complete visibility into changes and non-owner mailbox access in Exchange Online
Manufacturer :
Netwrix
Infrastructure: Office 365
Why try & buy?
For many organizations, cloud-based operations start with the adoption of Microsoft Office 365. However, concerns about security risks and maintaining a proper level of control make many organizations hesitant about migrating to the cloud. Netwrix Auditor for Office 365 provides extensive SharePoint Online and Exchange Online auditing capabilities for hosted deployments, helping IT departments address Office 365 data security threats more effectively and mitigate the risks of data leakage.
Product description:
Netwrix Auditor for Office 365 delivers complete visibility into user actions in both SharePoint Online and the hosted Exchange component of Microsoft Office 365, helping you mitigate Office 365 security risks. The application shows configuration, security and content changes, as well as data access, across all your SharePoint Online farms. It also tracks and reports on administrative changes made to your Exchange Online organization. Additionally, it helps you establish control over non-owner mailbox access to meet Office 365 compliance requirements.
Change Auditing (1st of 1 themes)
What can it do for you?
Netwrix Auditor for Office 365 reports on changes in your hosted Exchange component.
Features:
Complete details on the full spectrum of changes
Informs you about Exchange Online configuration changes with all necessary details, such as what was changed, who made a change, when and where a change occurred, improving Office 365 email security.
Scheduled and on-demand reports and dashboards
Enables easy Office 365 reporting by delivering timely and complete audit information in scheduled and on-demand reports and dashboards that offer multiple usability options, including filtering, sorting and exporting in various formats.
Exchange Online auditing for regulatory compliance
Helps you establish a secure and compliant Exchange Online organization by offering the broadest range of scheduled and on-demand reports, dashboards and data search to address specific requirements of PCI DSS 3.0, HIPAA, SOX, FISMA/NIST800-53, ISO/IEC 27001 and other compliance regulations.
Office 365 non-owner mailbox access auditing
Detects Exchange Online mailbox access by someone other than the owner and notifies mailbox owners about all such activity. Reports specify exactly what actions were performed on specific mailbox items, the client used and the computer's IP address.