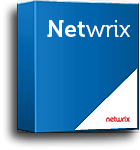 Netwrix Auditor for SharePoint
Complete visibility into SharePoint changes
Manufacturer :
Netwrix
Infrastructure: SharePoint
Why try & buy?
Microsoft SharePoint has become a critical service for many organizations. Yet, all too often, changes to farm configurations, sites, applications, permissions and content, whether accidental or malicious, go unnoticed until the organization discovers a security breach, fails a compliance audit or experiences downtime. Netwrix Auditor for SharePoint helps administrators vigilantly monitor critical SharePoint changes and prevent those negative outcomes.
Product description:
Netwrix Auditor for SharePoint delivers complete visibility into SharePoint environments to help organizations reduce risk, streamline compliance and optimize operations. It tracks and reports on changes to farm configuration and user content; modifications of permissions and permission inheritance, group membership and security policies; and read access events on your sites.
Change Auditing (1st of 1 themes)
What can it do for you?
Netwrix Auditor for SharePoint guards and monitors your IT system. You will have everything under control. During every internal or external IT audit, it's enough to present the Netwrix Auditor reports – and more than half of your job is done.
Features:
Complete audit information
Gives you valuable information on all changes across your SharePoint infrastructure: who made each change, when and where it was made, and what exactly was changed, with the before and after values.
Predefined reports and dashboards
Includes multiple predefined reports and high-level dashboards that are easy to read and easy to use. Filtering, sorting and drill-down options make it easy to find the information you need, and export and email subscription options make it easy to put that information in the right hands.
Out-of-the-box compliance reports
Offers predefined SharePoint compliance reports grouped by standards such as PCI DSS 3.0, HIPAA, SOX, FISMA/NIST800-53 and ISO/IEC 27001.
Lightweight, non-intrusive agents
Uses lightweight, non-intrusive agents that do not degrade SharePoint server performance or increase the risk of downtime.
Read access auditing
Delivers detailed information on who viewed what documents and lists on your SharePoint sites, and when each read event occurred.