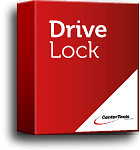 DriveLock Device Scanner (freeware)
Scans your network for devices
Manufacturer :
DriveLock
Infrastructure: Windows
Why try & buy?
Freeware.

The list of devices can be help you to select and whitelist specific devices as autorized for specific user(groups). DriveLock Device Scanner results can easily be used to create a DriveLock policy in DriveLock Standard that allows the use of some of these devices.

Product description:
DriveLock Device Scanner is a standalone version that requires no installation. To completely remove it from your computer, simply delete the program file.
DriveLock Device Scanner creates an inventory of all devices that are historically or currently attached to the computers in your network.
Device Scanning (1st of 1 themes)
What can it do for you?
The Device Scanner lets you scan your entire network for all removable drives and devices that are currently connected to computers or that have been previously used. It gives you a free overview of possible threats.
Features:
You can can download the standalone version and run it on your computer.