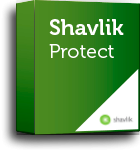 Shavlik Protect
Simplifies and automates identifying and fixing gaps
Infrastructure: Windows
Why try & buy?
Best patchmanagement product on the market. Shavlik Protect covers Microsoft patches and hot fixes, for example for Windows, Office, and non-Microsoft patches, for example Adobe Acrobat/Flash/Reader, Apache, Apple iTunes/QuickTime/Safari, Blackberry Server, Citrix, Firefox, RealPlayer, Skype, Sun JAVA, Thunderbird, VMware Server/Workstation, WinZip.

Product description:
Shavlik Protect is a comprehensive solution with defense in depth to fend off today's threats. Helps organizations remain proactive, ensuring systems are fully patched, while allowing them to be reactive with an antivirus and active protection solution required for the polymorphic threats organizations are faced with today.
Shavlik Protect bridges your physical and virtual environments with a single, easy-to-manage console that takes the complexity out of patch management, discovers and catalogs your software, hardware, and virtual assets, and delivers antivirus + antispyware that is fast, light on system resources, and stops today's malware.

Agentless and Agent-Based Solution

Shavlik Protect offers the industry's only solution that blends Agentless and Agent-based operations providing a configurable architecture that meets the needs of diverse enterprise environments. In places where Agents are a necessity, we offer an extremely flexible and powerful Agent and our Agentless implementation provides complete coverage and reduces the management overhead related to deploying agents.

Simplify Network Security
Shavlik Protect provides you with an easy-to-implement, easy-to-use, and cost-effective method for improving your security posture. By taking the complexity out of the patch management task, it provides the fastest route to improved security and compliance. It also enables your less technical staff to manage the product.

Find and Fix Gaps in Your Network Security
Shavlik Protect has a unique architecture that combines agent-based and agentless technology to provide the industry's most comprehensive discovery capability, allowing customers to confidently answer the question "How secure am I?" The flexibility provided by this hybrid approach enables you to address every machine in your enterprise -- from stationary machines to frequently disconnected devices to machines located in the DMZ to machines in locations with bandwidth constraints.
And Shavlik Protect doesn't just detect gaps, it fixes them too. The program can be configured to immediately deploy all missing patches to machines immediately after a scan is performed. This one-step update process enables you to specify exactly when and how the patches will be deployed.

Any Patch, Anywhere Technology
Shavlik Protect scans Microsoft-based and third party programs running on the machines in your network. It assesses the current patch status of those machines and enables you to deploy any missing patches. In addition, vCenter Protect Essentials also provides a custom patch editor that enables you to create and maintain custom patches on your machines. This enables you to patch virtually any Windows program on your network.
Patch Management (1st of 3 themes)
What can it do for you?
Simplifies and automates identifying and fixing gaps in 'must do' tasks such as patch management resulting in an enterprise that is ready to spend less – time, budget, and IT staff – on these critical to perform and manage tasks across physical systems and virtual machines.
Features:
Ease of Use
Go from download to scanning in 30 minutes or less, leveraging VMware's easy to use, industry-standard user interface. Offers a robust user experience, all from a single console.


Multi-Tasking GUI
In Shavlik Protect, you can launch a scan and continue to work within the console – whether that involves launching additional scans, downloading patches, reviewing prior scan results, or initiating deployments, all at the same time.
Scheduled Data File Downloads
Shavlik Protect can be configured to automatically check for new patch and/or antivirus/spyware signatures on a recurring basis. The scheduled check and download function can occur hourly at intervals ranging from 1 to 24 hours – even when the Shavlik Protect console is closed.
Automated Synchronization of Distribution Servers
With Shavlik Protect, you can define the interval when you'd like to sync your distribution servers with the Shavlik Protect console or choose to manually sync your distribution servers. Specify that Shavlik Protect Engines and Definitions be synchronized or Patches (or both). Distribution Server synchronization is linked to Scheduled Data File Downloads where you define the interval as every X hours, ranging from 1 to 24 hours. No more manual synchronization steps are needed.
Flexible & Robust Scanning Options
Shavlik Protect provides a number of ways to perform a scan. The home page provides simple one-click methods for beginning a scan. Or, you can begin scans from within a machine group or with a favorite group. Scans can also be performed by domain, organizational unit, machine name, IP address or IP range. Shavlik Protect allows you to schedule when a patch will be executed on each remote system. The deployment can be set for a specific date/time, immediately, at next reboot, or they can be copied to the machine but not installed. Reboots can occur immediately after the installation of patches, scheduled at the next occurrence of a specific time, or a specific date/time.
Inventory Audit (2nd of 3 themes)
What can it do for you?
Bridges your physical and virtual environments with a single, easy-to-manage console that catalogs your software, hardware, and virtual assets. You will discover physical and virtual machines you didn't know you had and uncover software applications you didn't know were installed. By eliminating these blind spots, you can quickly close the gaps in your security and policy compliance.
Features:
Shavlik Protect gives you a dynamic, up-to-date method to track your software, hardware and virtual assets. The virtual machine asset information consolidates information about resources assigned to virtual machines as well as the operating system and applications installed. This puts all the relevant information at you're your finger tips enabling IT to make decisions with confidence and accuracy.
Virtual Machine Security (3rd of 3 themes)
What can it do for you?
You will get the industry's first solution that provides organizations with the ability to assess and remediate patch levels of their physical servers, online virtual machines and offline virtual machines in virtual environments. The key is agentless technology that does not require an agent to be running on the virtual image.
Features:
Shavlik Protect enables you to scan and patch offline virtual images. Offline virtual images are those that aren't powered on when a patch scan is performed. These virtual images may be powered on for only a few hours or days a month and then powered off until they are needed again the next month. It's important to ensure that these systems are patched so that when they are brought online they don't place your network at risk.

Shavlik Protect makes it easy to scan and patch these offline virtual images. You simply reference the offline image or folder of images in a machine group and perform a scan like usual. You can also scan desktops and servers for the presence of virtual images that you may not even know about. Once the virtual images are identified, Shavlik Protect will perform a full patch assessment of each image and display the scan results alongside the results for running systems.

Patching offline virtual images is similarly simple. You simply highlight the images and patches you'd like to install and then select Deploy from the Shavlik Protect menu. The patches will be copied to the offline images and will be installed the moment that the virtual image is started (or according to its scheduled deployment time).